Finance Center
Get the Financing You Need at Mills Ford in Brainerd
When you're shopping for your next car, truck, or SUV, there's one thing that's often put off until the last minute. Financing. While many folks dread the financing preparation and discussions, approaching things in the right way can make your car buying experience run even smoother. With the assistance of the professionals in our Finance Center, we put together some tips on how our Brainerd, Little Falls MN, Pequot Lakes, and Pine River MN customers can  best handle things.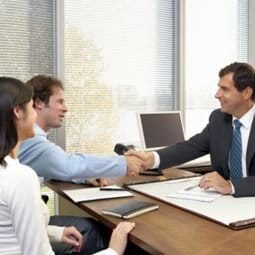 Do a quick check of your credit report. The last thing you want is to have something unexpected show up when you're sitting at the dealership. We offer a free online Black Book® credit estimator that allows you to safely get your score without affecting your credit. We believe an informed customer is our best customer, and this is vital information.
Set your budget, and determine how much you can afford to put down as a down payment. When you know exactly how much of your monthly budget can be devoted to a loan or lease payment, it's easier to stick to your limits. Depending on if you have a trade-in or not, your down payment can go a long way towards reducing the amount you need to pay each month.
Apply for your loan. You can save a great deal of time and stress by applying for your loan online, thanks to our secure financing application. Since you're able to complete it any time of day or night, and from your own home -- where your financial records are kept -- you're able to be more precise, calm, and collected. Your sensitive information is kept secure throughout the entire process, so you can rest easy.
Find your vehicle. Many people go straight to this step, but we think it's wise to know exactly how much car you can afford before you fall in love with a new Ford SUV, pickup, or sedan. If you're able to limit yourself to the vehicles that fit into your budget, then you won't be tempted to stretch things out.
Review the dealer's offer and finalize things. So you've done your homework, found the right Ford for your needs, and are ready to close the deal. Make sure to examine the loan or lease terms before signing, and then it's a simple matter of taking the keys and heading home!
Our team is here to help, so feel free to contact us if you have any questions or concerns.